News from our extra-curricular clubs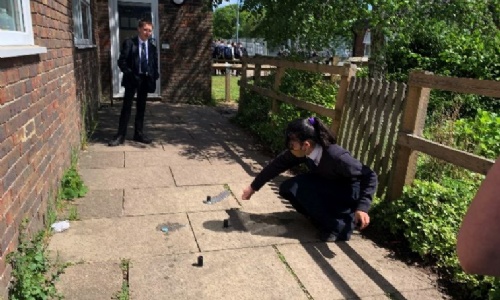 Some of our extra-curricular activities share what they have been up to recently!

Astronomy Club
Each Tuesday lunchtime, Year 7s have taken part in activities at our astronomy club. Following some experiments about light and colour, we have now begun learning about rockets and fuel. Here are some photos of the students launching film canister rockets using Alka Seltzer and Steradent tablets.
The chemical reaction, when the tablet hit the water, caused the release of carbon dioxide gas which built up pressure to launch the rocket. New members are always welcome to come along and try out the club.
Mrs Strong and Mr Weatherhead
Another amazing set of Junior Mathematical Challenge results!
Year 7 Gold winners
Andrey Kavalov
Alexander Peel
Sofia Tallis
Year 8 Gold winners
William Purdue
Dominic Webb
Joshua Kadzidlo
Logan Alexander
Drew Brown
Myles Jones
Andrey Kavalov, Year 7, and William Purdue, Year 8, have both qualified for the next round – the Junior Kangaroo which will take place on 14 June 2022.
Congratulations and well done to all.
Dan Thorne
Park House Players invite you to 'Shake Off!'
Pupils in Year 7, 8 and 9 have been working hard over the past few months rehearsing a trio of reduced Shakespeare plays. Three of the playwright's most beloved comedies will be performed at Arlington Arts on 14 June at 7pm.
Tickets are available on the Arlington Arts website (£10 adults, £8 concessions).
arlingtonarts.ticketsolve.com/shows/873627053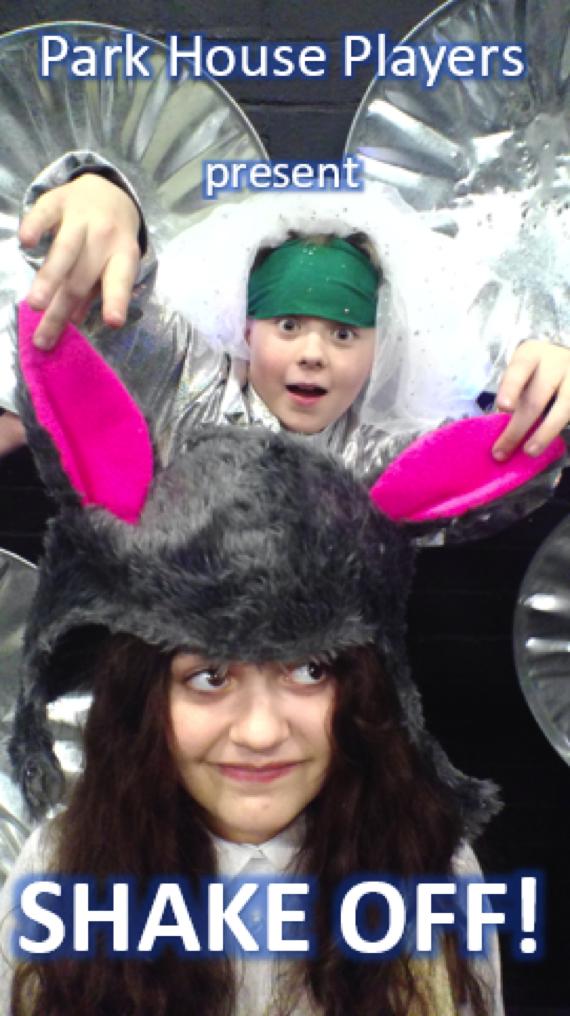 Mrs A Rebbettes
Mixed Ability Rugby at Hungerford Rugby Club
Mixed ability rugby is coming to Hungerford Rugby Club from September 2022 for young people aged between 12 and 17 years.
These new sessions will enable anyone, with a disability or not, to play side by side on the same team. It's the perfect sport for all abilities to get involved and importantly have fun together. This is a fantastic new opportunity for all young people, with or without previous experience, to come along learn some new skills, build confidence, and meet some new people.
Our head coaches, Jo and Josh, are both passionate about rugby, and creating an inclusive environment where everyone can access potential, they didn't know they had.
Jo has over 15 years of experience working with children and young people with disabilities, and Josh has over 20 years of experience in rugby (both playing and coaching) and with a group of helpful and energetic volunteers supporting the sessions.
If this fun and inclusive set up sounds like something your child/ children might be interested in coming along to try, or if you have any questions, please contact Jo or Josh via email at hungerfordtigers@gmail.com, and they will be happy to help.
District Athletics
The following students all performed well enough last week to qualify for County Athletics Finals on 12th June:
Isaiah Williams – Triple Jump
Oliver Denner - Hurdles
Aston Howse – 1500m
Louis Bissasseur – 200m
Finley Plumpton – 100m
Lincoln Williams – 100m
Charlie Seymour – High Jump
Eddie Rushmere-Wilson – 800m
Jack Liquorish – 300m
Ellis Atkins – Shot Put
Tara Fitzgerald – 1500m
Imogen Conington – 300m
Carly Chisholm – 100m
Beth Palmer - Discus
Congratulations to all.
Dan Tree