You have brains in your head. You have feet in your shoes...
End of term news update...
The end of another term at school fast approaches and, as always, it's been a busy few weeks. Across the community I know we're all looking forward to a peaceful, hard-earned rest.
In a previous newsletter I had reflected on what a busy place a school always is. It caused me to think of the Dr Seuss quote that' I've used as the title for this note.
With the right opportunities, and with the right mindset, it really is possible to achieve anything – and it's incredibly important for the young people of our community that we provide them these opportunities. Of course, any school will hope to deliver a great curriculum of education for its students. But one feature of Park House that I've always been amazed and proud of is the vast array of extra-curricular clubs, trips and events that are going on in any given year.
As we've come through the pandemic, and life has begun to reassert some normality, it's been wonderful to watch these clubs, trips and events, which are so often the source of the opportunities and the memories we take with us into later life, begin to come back to school life.
As so many of our parents and carers have been disconnected from us over the pandemic, I thought it might be useful to remind you of the breadth of directions that young people can steer themselves in at Park House. I asked staff last week to send me a list of all of these different opportunities and was astounded to receive over 75 that have returned to school life – with so many more no doubt, starting as time progresses and normality returns. I have included a copy of these below in this newsletter so that you can see all of the different directions that young people may wish to steer themselves at Park House.
Have a wonderful, peaceful, and safe Easter holiday.
Kind regards
Mr D Crabbe, Principal (Interim)
Watermill Theatre Success
We are delighted to congratulate one of our students, Alfie, on being an excellent example of a Park House student who puts themselves forward to do what they love and take part. Alfie was part of The Watermill Theatre's production of The Girl of Ink and Stars which involved a huge commitment to rehearsals for three months. You can read more here: www.newburytoday.co.uk/lifestyle/debut-by-watermills-new-inclusive-youth-ensemble-9247088/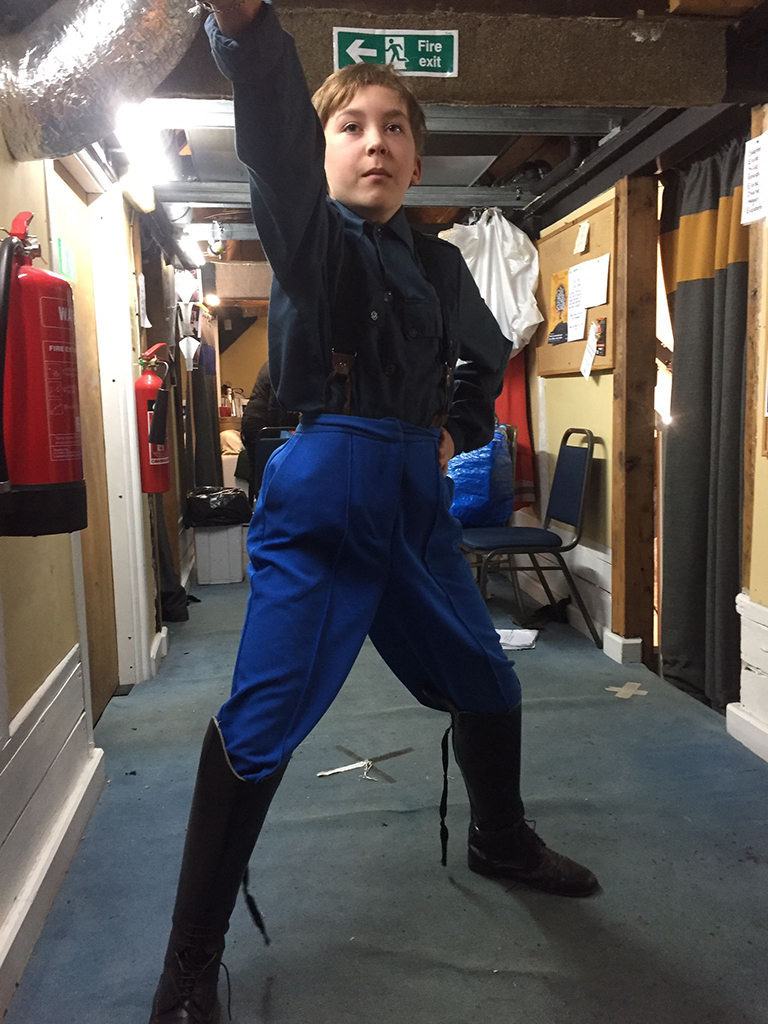 Easter Revision sessions
Monday 11 April
PE 09:30 – 12:30
Tuesday 12 April
Dance NEA 11:00 – 16:30
Thursday 14 April
English Literature exam techniques 09:30 – 14:30 (invite only) Rooms 5, 6 and 8
Dance NEA 11:00 – 16:30
Tuesday 19 April
Maths 9:00 – 1:00 Rooms 1 – 5 (invite only)
Wednesday 20 April
Health and Social Care NEA 09:30 – 15:00 HS1
History 09:30 – 2:30 Rooms 13 and 14
Thursday 21 April
English Language exam techniques 10:00 – 14:30 (invite only)
Dance NEA 10:30 – 16:00
GCSE Psychology 09:00 – 12:00
Friday 22 April
Dance NEA 10:30 – 16:00
French and Spanish Speaking Support 10:00 – 12:00
Park House School Association Spring Raffle
It's the Real PHSA Spring Raffle! Accept no imitations!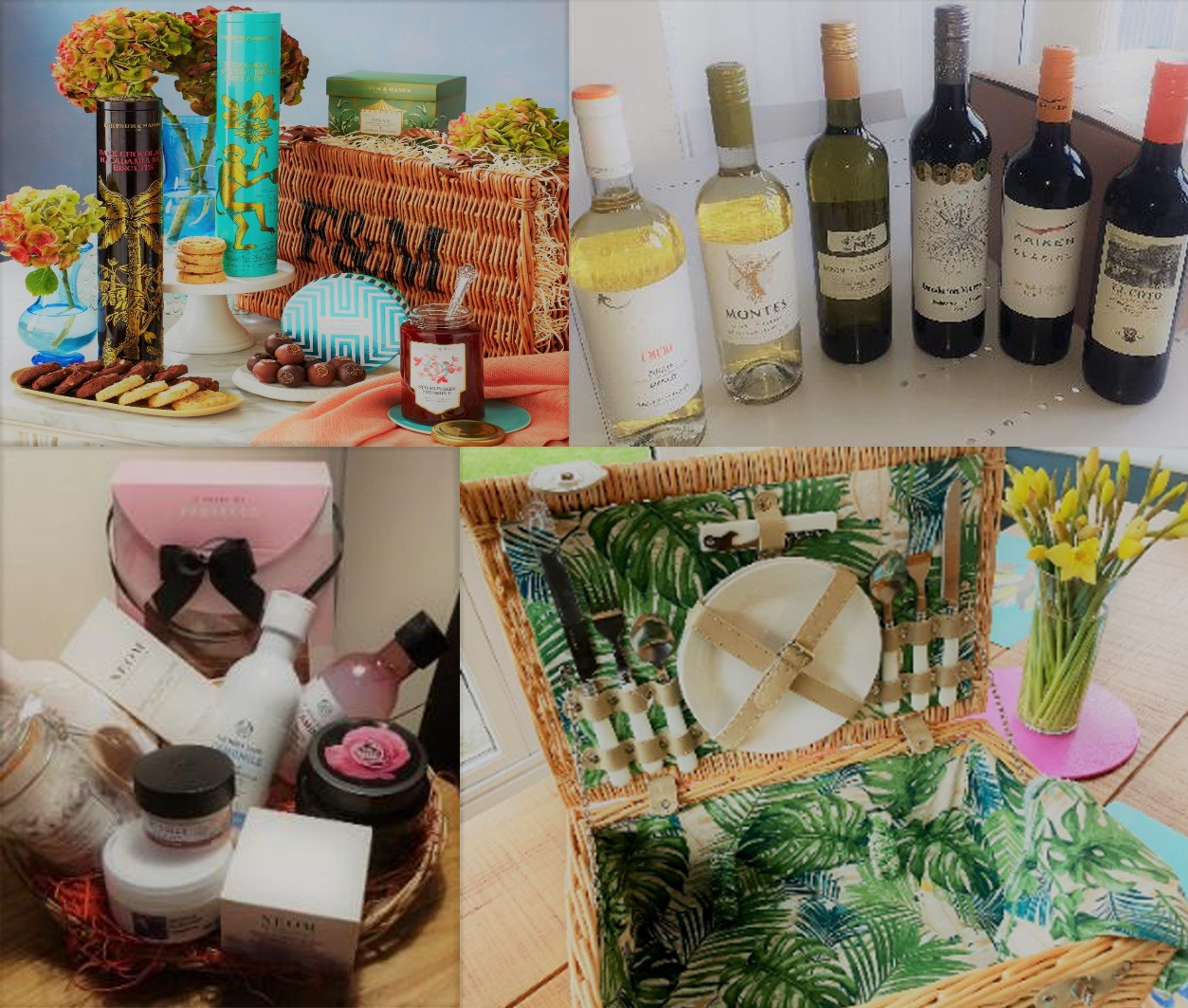 Text EASTERPHSA to 70215 for your chance to win one of four amazing prizes.
You'll receive a text back asking how many entries you want to make: text ONE to enter once and
donate £2, FIVE to enter 5 times and donate £10, or TEN to enter 10 times and donate £20.
PRIZE 1: An iconic Fortnum & Mason wicker hamper containing a range of luxury food items
PRIZE 2: Six fabulous 'wines of the world'
PRIZE 3: A selection of pamper products for a relaxing evening of self-care
PRIZE 4: A gorgeous retro-style picnic hamper with settings for two
Closes at midnight 18 April 2022
Winners will be randomly generated after close and notified by text message by 22nd April
Good luck and thank you for supporting our school!
The Important Legal Stuff: A Text Raffle is a free draw, but supporters can nominate an amount they would like to donate to the charity. If you do not wish to donate, please specify the number of entries you would like to make and add NODONATION to the end of your message. For a copy of the terms and conditions please email phsachairperson@parkhouseschool.org
Exam Invigilators Required
Please see our recruitment page for more information
Food and Nutrition container request
Ms Morgan still needs any large, plastic sweet, cracker or biscuits tubs please to enable us to provide containers to students who have forgotten or are unable to provide their own containers to transport their food home.
Year 11 Leavers' hoodies
The Year 11 Leavers' hoodies deadline has been extended by two weeks. The original information can be found here: www.parkhouseschool.org/post/welcome-back
Mad Dog Rugby Academy
In the last few weeks the Mad Dog Rugby Academy at Park House has competed in numerous rugby 7's competitions. Most notably the Rosslyn Park National 7's competition on Tuesday 22nd March, this is the biggest schools 7's tournament in the country and Park House students represented themselves and the school extremely well.
During the day they played three matches (St Olaves Grammer School, Hill House School, and Thomas Hardye School), losing narrowly in two and winning one match which was live streamed on the England Rugby YouTube Channel. The players should be extremely proud of their efforts, well done to all involved.
On Wednesday 30 March the same group of students played in the Mad Dog rugby 7's tournament held at Chippenham Rugby Club. This tournament also included mad Dog Rugby's other school, Royal Wooten Bassett Academy, as well as prestigious rugby schools such as Millfield School, Beechen Cliff School, and Bishop Wordsworth. Over the course of the day the Park House players managed to win three out of their five games, scoring the most points in the tournament and losing to beechen Cliff in the round robin and final. Once again they players can be extremely proud of their efforts and for some it was their last time wearing the Park House shirt. Sam Ball, Head Coach - Park House School, Mad Dog Sport CIC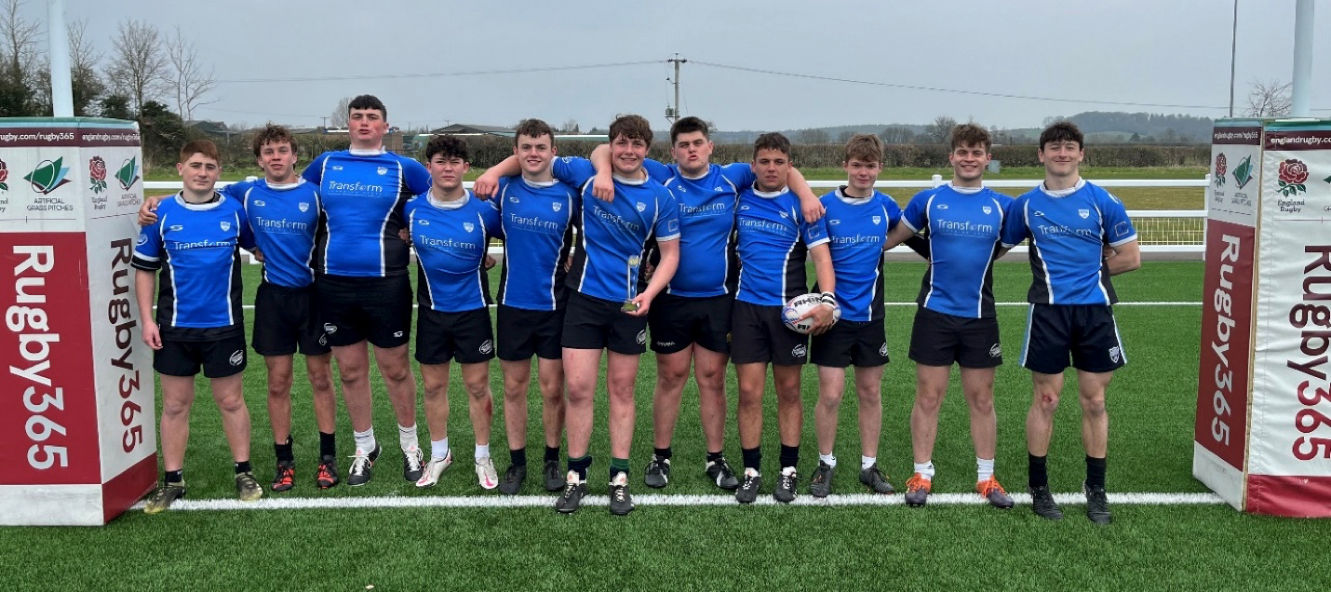 Year 8 Netball
The year 8 netball squad had a great season and made tremendous progress. It was great to see so many students out playing and representing their school in the round robin matches. The two teams finished strong with a friendly against The Downs winning both matches 13-7 and 8-7.
I hope to see you all and more back next year!
Miss R Tregear