House system
CURRENT HOUSE POINTS

CURRENT HOUSE EVENT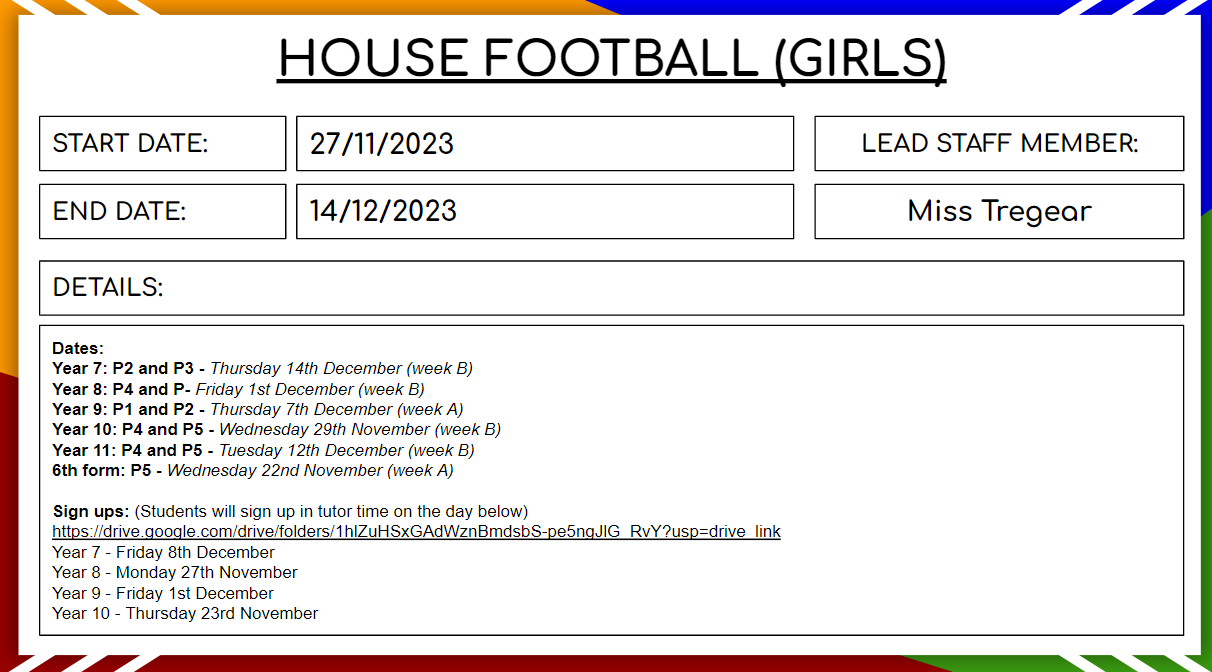 OVERVIEW
Park House School consists of four Houses, each consisting of two Tutor Groups.
Initially, Park House served as the residence for the landowner and park keeper. However, following World War II, the House transformed itself into a boys' school and later became inclusive to all. Originally, the House System featured three Houses named after local rivers/canals: Kennet, Loddon and Enbourn. In the early 1990s, these names were replaced with those of the oldest and most magnificent trees found on the school grounds: Oak, Beech, Cedar and Elm.
At present, the Houses are named after the most successful sporting alumni to come through the school: Albert, Chaffey, Croft and Joseph.
Jonathan Joseph: English professional rugby union player who plays as a centre for Bath Rugby (Premiership).

Toby Albert: English cricketer for Hampshire, made his debut against Sri Lanka during their tour of England.

Annabel Chaffey: Great Britain professional Bobsleigh athlete, youth world number one for 2 consecutive years.

Tom Croft: English professional rugby player (ret), part of the 2011 World Cup & played for England 40+ times.
HOUSE POINTS
House Points are physical tokens issued by a member of staff under the following general guidance:
Going above and beyond expectation
The competition revolves around the accumulation of House Points over the entire academic year. Points earned from House Events are added to the totals as these events take place.
STUDENTS
Each student is assigned to a House based on their tutor group (Year 11's are assigned based on their starting English/Maths sets and VI Formers are in mixed groups).
Each student's journey through Park House is unique to them, so (although it can happen) family members are not in the same House by default.
In the Sixth Form, several students are appointed as 'House Captains'. The role of House Captain is one of great importance and prestige. They will act as a support role to the 'Student Team' (Year 13's including the Head Students) and their responsibility will be to ensure they guide, support and develop all Houses throughout the year.
They will be responsible for organising, creating, delivering and supporting all House related events and activities throughout the Year.
HOUSE EVENTS
Each academic year, every department hosts a house event, offering students an exciting opportunity to earn valuable House Points. These events encompass a wide range of activities, spanning from House English to E-Sports, Dance, Drama, Business Studies, and more. Additionally, we organise a variety of sporting competitions, including football, basketball, rounders, and cricket, all leading up to the highly anticipated highlight of the year: Sports Day.
Active participation is strongly encouraged, and every student who participates in an event automatically receives a House Point, contributing to the final tally. Further points are awarded to the top three finishers in each event – 1st, 2nd, and 3rd place.
The House that accumulates the most points by the end of the year earns the privilege of attending the grand end-of-year House Celebration. This event is a day of pure enjoyment, featuring inflatable activities, refreshments, ice cream, and lively music. It's important to note that only students from the winning house are eligible to attend this memorable celebration.
GET IN TOUCH
If you have any questions, thoughts or comments regarding the House System then please email our Head of Houses.
Mr Harry Marshall: hmarshall@parkhouseschool.org