Greenshaw Learning Trust Information Update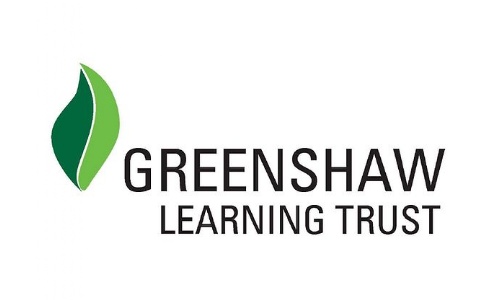 There are a number of updates we wish to inform parents of before the start of the next academic year...
Dear Parents/Carers
As previously communicated, Park House School will be joining our Greenshaw Learning Trust family of schools on 1 September 2022 and we have been working closely with school staff to prepare for this. We look forward to sharing our plans with you in more detail and are committed to providing opportunities for parents and carers to learn more. There are a number of updates we wish to inform parents of before the start of the next academic year; these are outlined below:
School Leadership
We are delighted to announce that we have appointed a new headteacher for Park House School, Mr James King, who is currently Deputy Headteacher at another GLT school, Holmleigh Park High School in Gloucester. Holmleigh Park has itself been through a rapid improvement journey and we are confident that Mr King has the expertise and skills to lead Park House through a similar process. Parents and carers will be invited to a 'Meet the Head' event by the end of this term and further details will be shared shortly.
Inset Days/Term Dates
A reminder that this term, 18 and 19 July are inset days and students should not attend school.
The school term dates for 2022/23 can be viewed on the school website but we can confirm that the following dates have been set aside as INSET days for the start of term:
● Thursday 1st September
● Friday 2nd September
● Monday 5th September
● Tuesday 6th September
The following dates will be staggered starts to allow students to settle into school
● Wednesday 7th September - Year 7 only to attend
● Thursday 8th September - Years 7, 11 and Sixth Form only to attend
● Friday 9th September - Whole school to attend
School Uniform
From September, we will be insisting that Park House School students arrive at school every day in the correct uniform, fully equipped, and with a great attitude to learning. In September, a new kilt and tie will be introduced. The kilt will be provided to students free of charge to all students that require one or students may continue to wear suitable black trousers which comply with the school uniform policy. These should be: black, tailored, classic style, full length, below the ankle bone therefore touching the shoes. NOT jean like, corduroy, tight or leggings, etc.
If a belt is required it should be plain black with a gold or silver buckle (no jewels or logos). We will send out a comprehensive list of uniform and equipment requirements before the end of term.
A new tie will be provided free of charge to all students on the first day of term.
Kilts will be available on 5 September for fitting and collection from the school. We will have the full range of sizes in stock on the school site, so please bring your son or daughter into school so that we can provide them with a correctly fitting kilt free of charge. You may, if you wish, also bring school shoes and trousers into school on this day so that our staff can check they comply with the uniform policy. We recommend that you keep any receipts until the check has been completed.
Any additional uniform remains unchanged and can be purchased from Skool Kit in the usual way. Remember, you do not need to buy a tie as one will be provided free of charge for all students on day one of term.
School day timings
To ensure the school offers a broad curriculum, it is proposed that the timings of the school day will slightly change and lessons will finish at 3pm. The rationale for change is so that we can offer an enrichment programme, a range of after school clubs, support a variety of sports fixtures and offer an additional period 6 for revision and exam preparation for year 11 as well as additional time for Y12 and 13 to access UCAS and career support.
The additional period 6 for these year groups will finish at 4pm. All other year groups not taking part in one of the activities above will finish at 3pm, however, students that wish to may remain at school at a supervised homework club.
If you have any feedback on this, or any concerns, please feel free to contact us on info@greenshawlearningtrust.co.uk.
We are excited for the future of Park House School and look forward to working with you.
Best wishes,
Izzy Ambrose
Director of Secondary Education on behalf of Greenshaw Learning Trust