PHsA 200 Club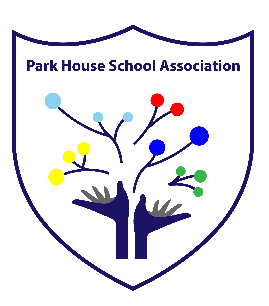 Park House School Association (PHSA) 200 Club
Our 200 fundraising club will enable you to support Park House School Association (PHSA) whilst giving you a chance of winning some money!
We are looking for parents, friends and family of the school to buy a membership number for just £10 for the rest of the school year to July 2023. All participants must be over 16.
Sign up by the 31sJanuary 2023 to be included in the draws.
There will be 6 draws in total, taking place monthly between February and the end of July 2023.
The prize money will be 50% of the membership fee taken. The remaining 50% goes to help fund equipment, resources and opportunities for pupils.
Any queries, please contact Emma Rivers (the PHSA treasurer) by email on phsatreasurer@parkhouseschool.org.
To take part – just download, complete and sign the membership form and return it to phsatreasurer@parkhouseschool.org then send £10 via Bank Transfer to: Park House School Association (Sort Code 20-59-14 Account Number 60695343) * Please use the surname on the membership form as a reference*
If you do not use electronic banking, please return the form to the school office with a cheque for £10 made payable to "Park House School Association".
Any payments received without the correlating paperwork by the 31st January will be considered a donation to the school and not entered into the raffle.
Park House School Association (PHSA) 200 Club Rules
Purpose
The purpose of the 200 club is to raise funds. The money will be paid into the PTA bank account and used to meet funding requests from the school, providing equipment, resources and opportunities for pupils.
Rules
The name of the club is 'PHSA 200 Club' regardless of the number of members and is hereafter referred to as the '200 Club'. It is Administered by the Park House School Association (PHSA).
The subscription year will run from 1 September to 30 July except 22/23 where it will run from January to July 23. For Jan-July 2023 only each entry into the draw will cost £10. This will entitle you to one number in the draw each month. Subscriptions do not attract Gift Aid.
A draw will be made every month with a prize of 50% of the total raised that month.
The 200 club is a private lottery and is open to all parents, carers, staff and friends of Park House School. Anyone aged 16 or over can join.
Payments must be made by BACS Payment to the PHSA (Sort Code 20-59-14, Account 60695343) or by Cheque (made payable to Park House School Association). Funds must be cleared by 31st January 2023 to ensure entry.
The draw shall be made by random selection and verified by 2 PHSA core committee members
The winner will be contacted within 7 days of the draw taking place. Prize funds will be paid by bank transfer or cheque as requested.
The name of each month's winner will be posted on the PHSA Facebook page unless requested otherwise.
If a winner cannot be contacted, the winnings will be placed into PTA funds after six months.
Accounts will be available for inspection at the PHSA Annual General Meeting.
16. Any revisions to these rules will be notified to members in advance of a new subscription year.
In case of any dispute please refer to our complaints policy.
Thank you for your support and good luck!