Food and Nutrition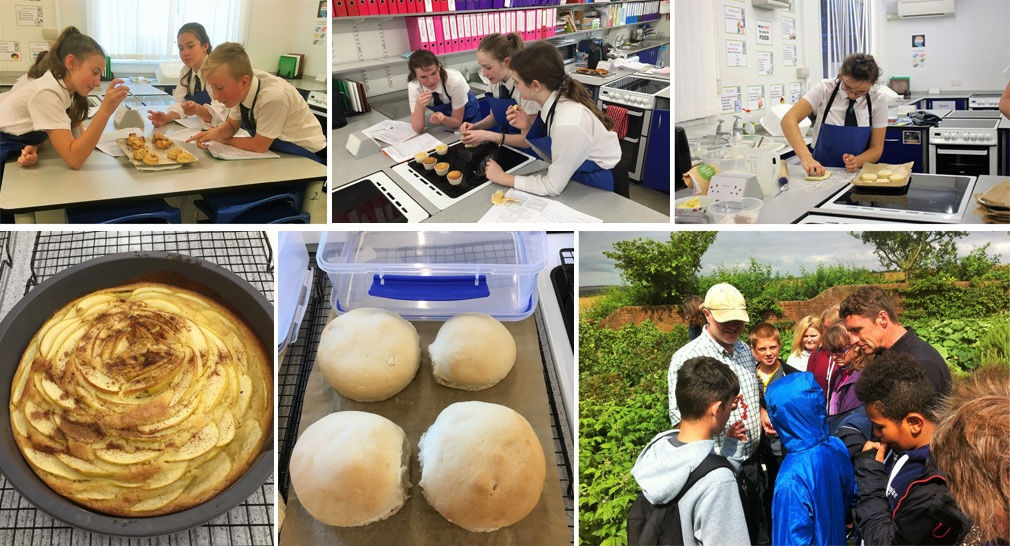 Whether or not your son or daughter choose to pursue a career in catering and hospitality, cooking remains one of the most important skills a person can ever learn or share. Within Food we aim to teach students how to prepare and cook a range of different dishes, whilst also developing a knowledge and understanding of the principals of nutrition and healthy eating. With this information they will not only be able to feed themselves but also others affordably and nutritiously both now and in the future.
All of the recipes provided for students have a clear practical objective, allowing for recipes to be adapted and substituted to suit individual family's needs especially when there are different dietary or medical factors to be considered. This is not only designed to allow flexibility but also teaches students to make independent choices about their cooking, which in turn helps them to develop an awareness of and minimise food waste.
Within the Year 7 & 8 Food rotation, students will have 2 lessons a week. This generally allows students to cook once a week. Providing them with the opportunity to develop practical skills by creating a wide range of predominantly savoury dishes. Meanwhile they are also able to develop their understanding of the key principals of nutrition and the scientific principals which underpin the recipes. These sessions are generally delivered via a demonstration which allows students to explore different aspects of the subject through independent questioning.
GCSE Food Preparation and Nutrition then allows students to further develop these aspects focusing on nutrition, food science, food provenance, food safety and a range of complex practical skills including filleting fish and portioning chicken.